Circular Economy
"Cities' influence on Circular Economy – consumption and governance"
Focus
The main focus of the workshop will be on the themes of circular consumption and governance. During this session the current state of play of the Partnership will be presented as well as the steps leading to the preparation of the Action Plan. Participants will be asked to consider how they can contribute to the preparation, implementation and communication of the Action Plan.
For more information about the Urban Agenda, please click here
For more information on the Circular Economy Partnership, please click here


Draft programme
10:30 - 11:00: Welcome coffee
11:00 – 11:15: Welcome word of the coordinator – what is the Urban Agenda and the partnership on circular economy, Håkon Sandven Jentoft Coordinator Urban Agenda Partnership on Circular Economy
11:15 – 11:30: Welcom to Rotterdam - Information from Rotterdam
Circular Economy in Rotterdam, David Berg, director Clean City Rotterdam
11:30 – 12:00: Strategy for reduction of consumption – example from the City of Oslo. Cecilie Hirsch, City of Oslo, Klima- og miljørådgiver Miljødivisjonen, Klima og miljø
Bottlenecks and proposed actions from the partnership on circular economy. Siri Bellika, Project assistant Urban Agenda Partnership on Circular Economy
12:00 – 12:45: Round table discussion
Feedback on identified obstacles and action to address them proposed by the partnership
Examples from participants on city initiatives for reduction of consumption and waste prevention.
Suggestions of other tools or actions that can promote waste prevention and reduced consumption on city level
12:45 – 13:00 Blue City – information, Sabine Biesheuvel, general manager Blue City
13:00 – 14:00: Lunch including site visit of the BlueCity010 premises
14:00 – 14:30: Circular city governance context and identified funding and knowledge obstacles/barriers and proposed actions, Jonas Byström EIB, Veerle Labeeuw Circular Flanders
14:30 – 15:30: Round table discussion
Feedback on identified funding and knowledge obstacles and actions to address them proposed by the partnership
Discussion of other key governance related obstacles and actions that could address them
Suggestions of good governance initiatives and tools that can promote circular cities
15:30 – 16:00 Plenary feedback session based on the discussions
16:00 – 17:00 Closure and leave to the ship, transfer to main venue SS Rotterdam


Location
Blue City010: Maasboulevard 100, Rotterdam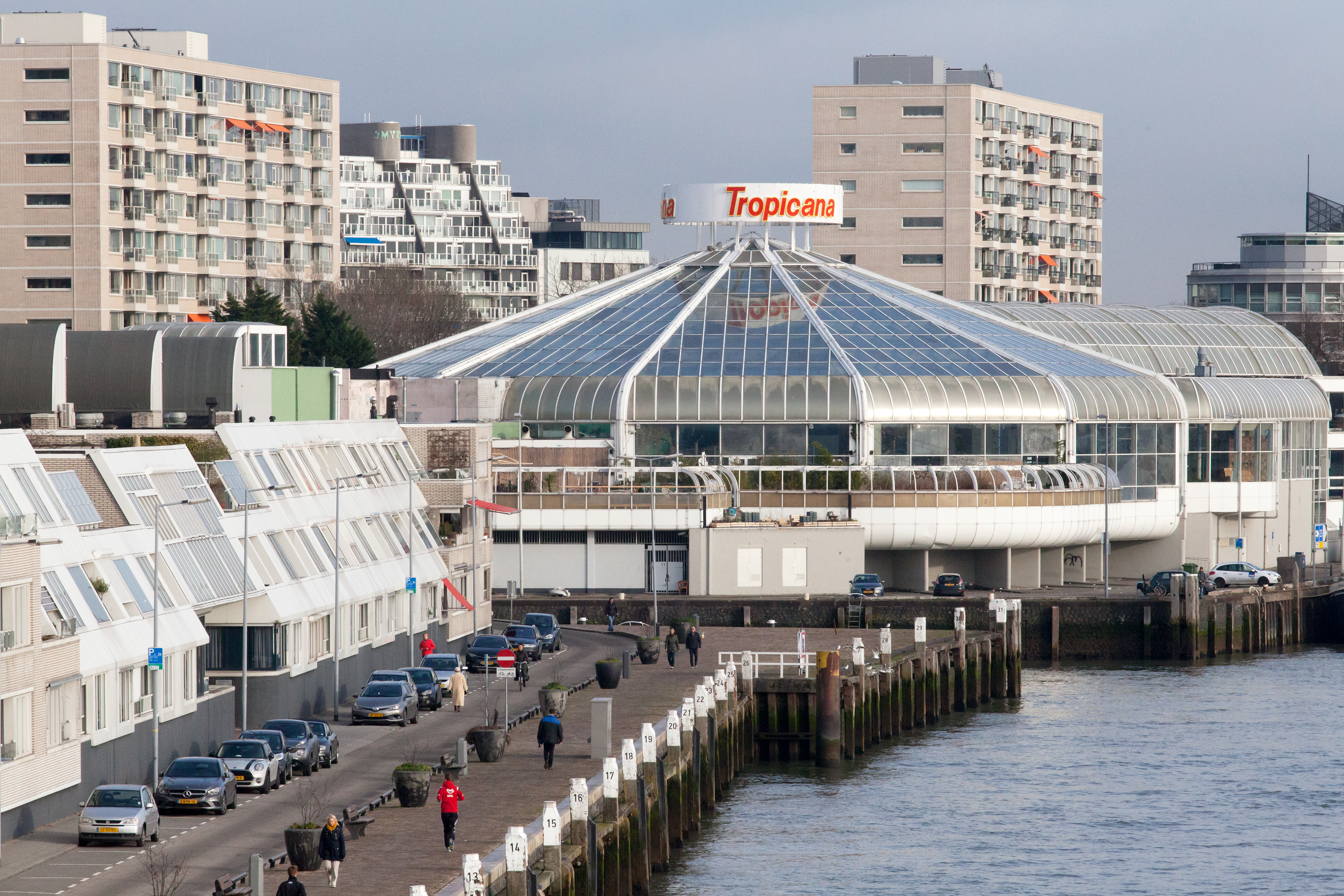 BlueCity010 is an ecosystem where entrepreneurs in circular production combine their business cases to connect to each other and to operate entirely demonstrably. BlueCity010 focuses on the "blue economy": a system whereby the waste of one person is a raw material for another.
RotterZwam grows mushrooms on coffee waste and algae grow on residual heat and residual CO2 of these mushrooms. Alpha Enzymes sees opportunities to make bio plastics from coffee grounds. There will be a town bee-keeper who supplies the furniture maker of beeswax. In addition, there will be a vertical herb and vegetable garden which is provided with the worm compost and organic waste from the building and the neighbourhood.
BlueCity010 focuses its sights currently on location at the Tropicana. This former subtropical pool in Rotterdam is ideally suited to show how an existing building, which has lost its function, need not be demolished, but can be reused by entrepreneurs. That means 12000 m2 concrete innovation, demonstration, sustainability and production.
Background information on the Partnership of Circular Economy


Members of the Partnership
Cities: Oslo (Coordinator), The Hague, Porto, Prato, Kaunas, Flanders Region);
Member States: Finland, Poland, Slovenia, Greece;
Stakeholders: Council of European Municipalities and Regions (CEMR), European Investment Bank (EIB); Eurocities, URBACT;
European Commission: DG REGIO (Coordinator), DG ENV, DG CLIMA, DG RTD, DG GROW.
The Circular Economy Partnership aims to increase the re-use, repair, refurbishment and recycling of existing materials and products to promote new growth and job opportunities. In order to do so, the Partnership focuses on a wide range of themes, notably Urban resource management; Circular business enablers and drivers; Circular consumption and Governance.
The partnership has met on four occasions already, in Brussels, Helsinki and The Hague. The partnership has finalised its scoping stage and is in the preparatory stage of its Action Plan.
Please click here to access the background paper